The school was opened in January 2015 by Ruth Smith with just 5 pupils in rented premises and has grown into a very successful, well attended school.
We are a registered Jersey charity (#328) – 'The Friends of MBFA' – and fund raise to buy essential equipment, maintain the school and support the poorest children.
We are committed to provide a first-class education for the pupils, the large majority of whom live in traditional huts with earth floors, no running water and no electricity. Often their parents or carers find it difficult to pay the very modest school fees; many children in this area do not attend school at all.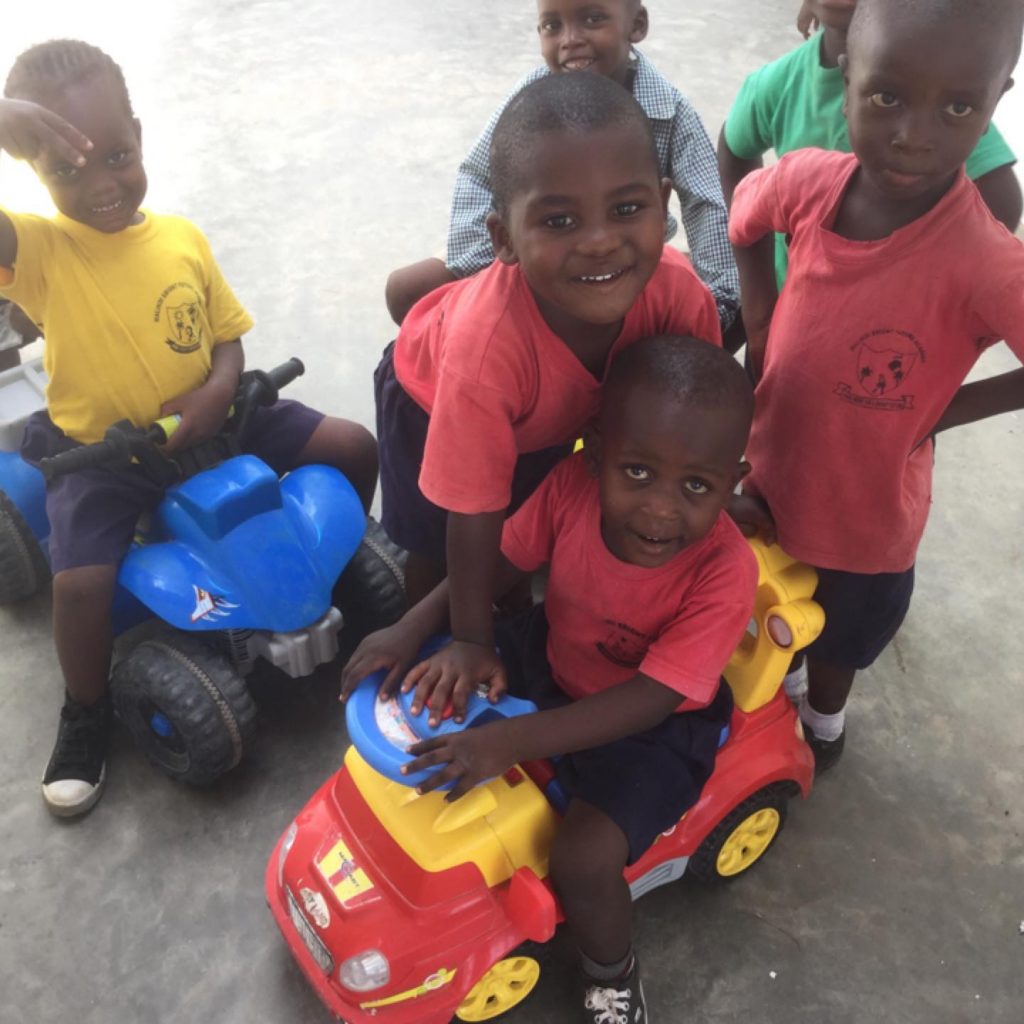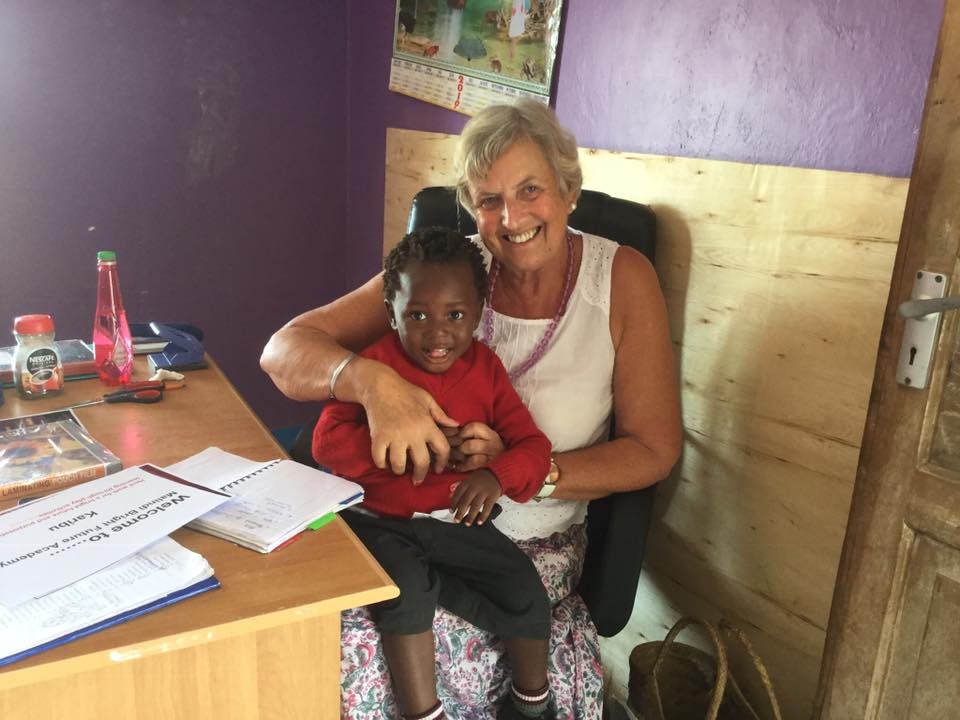 Malindi's main industry is tourism with large hotels fronting onto pure white sandy beaches, but tourism income has all but dried up since March 2020.
Approximately 60% of the pupils have their £40-a-term school fees paid for by their parents or carers, but the rest require support from our charity through the Individual Sponsorship scheme.
The Charity makes sure everyone starts the day the right way by providing all pupils with a mug of nutritious porridge.
A healthy, cooked lunch is provided by the Porridge & Lunch Fund. We are always on the lookout for Corporate Sponsorship as this is a very expensive programme to run. Sometimes the porridge and lunch will be the only food the children will eat all week.
Alice Muhando, Headteacher
My official names are Alice Kadenyi Muhando. I am a mother of two boys, Ronnie six and Karel nine years respectively. I love my boys very much and they are the reason I work very hard so as to ensure they have a secure future.
I was born and raised in Eldoret, 700km inland from Malindi. From my early age, I always wanted to be a teacher. I'm passionate about child development and how to support early learning and this led me to teach Sunday school classes every Sunday. My family was not well off and so when I finished my Secondary level, I did casual jobs and also volunteered to teach in a nearby Baptist school to raise my college fees. I did my Certificate in Early Childhood Development (ECD) at Trans Nzoia Dicece Teacher Training College in Kitale during 2001 – 2002.
In 2011, I moved to Malindi and worked as an ECD teacher in a church school for almost three years.  Ruth Smith, a friend that I met in February 2014 founded Malindi Bright Future Academy in January 2015.  She is a great inspiration and role model. She has and still is the strongest pillar and backbone of our school.
We started very small with only five pupils and three staff members. As we stand now, we're close to 250 Pupils, 8 teachers and 3 support staff.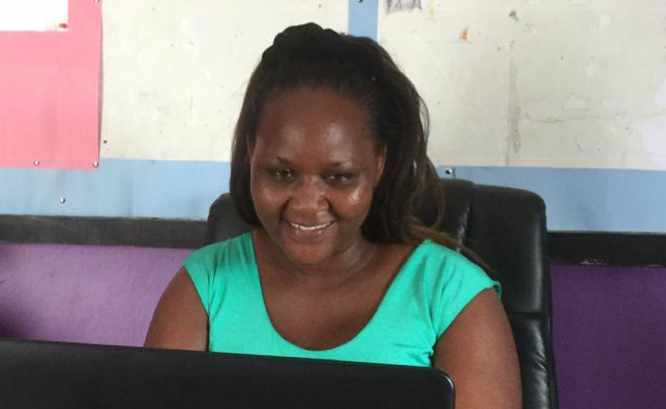 Mary Mbithi, Part time Accountant / Administrator
My name is Mary Kamene Mbithi, and I am a mother of three daughters, 20yrs, 12yrs and 9yrs. 
I hold a degree in Sociology and Economics from Egerton University, the oldest institution of higher learning in Kenya.
My full-time job is Project Manager for a branch of Compassion International, an American Christian charity who run a Saturday school for 380 local children, including some from Malindi Bright Future Academy, and outreach work with the families.
On Thursdays I work at Malindi Bright Future Academy as accountant / administrator.
Alice the Headteacher and I happen to be best friends too!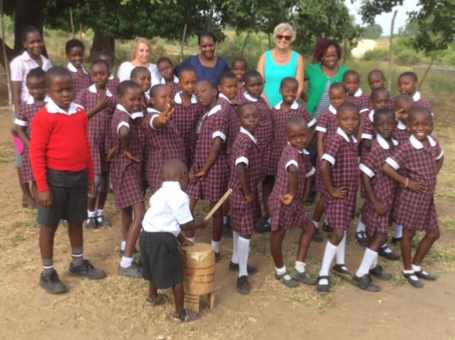 The school choir with Mary at the back in green.
The School Day
Our daily routine while at school is 6:30 am for the arrival of teacher on duty and the support staff. The other staff members and pupils arrive from 7:00 am – 7:30 am.
As pupils arrive, we do a health check, toileting and assemblies on Monday, Wednesday and Fridays from 7: 30- 8:00 am.
Lessons begin at 8:00 am followed by break and snacks and P.E. lessons. Since some children don't pack anything for snacks, the school provides nutritious porridge to all of them. After snacking, they go back to their classes for more lessons until 12:30 when they break for lunch. Some pupils take their lunch in school at a fee while others who can't afford go back for lunch at home or sometimes skip lunch.
At 2:00 pm, they start their afternoon lessons which includes quiet activities for the little ones, homework and revision for the older ones. This goes on until 3:30 pm when they go for their games and clubs while being supervised by teachers until 4:30 pm when they start being picked up.
From 4:30 – 5:00 the teachers mark pupil's books and prepare for the next day. The support staff clean and prepare meals for the next day. At the end of the day, everyone goes home tired but happy especially after knowing that we've achieved the objective of the day by assisting children acquire skills.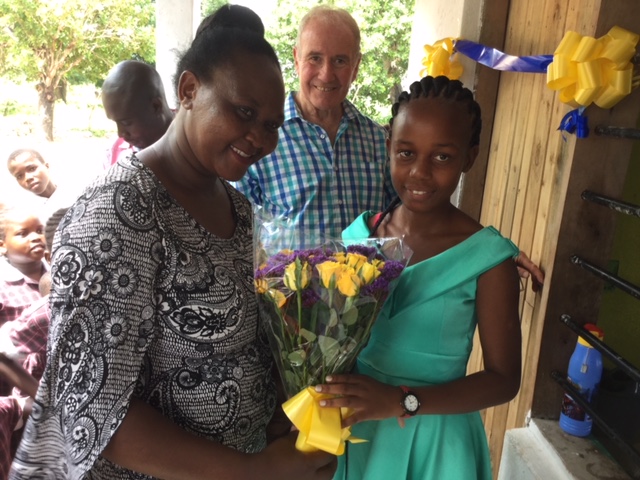 Academy Performance
The school is doing very well in terms of performance and sports.
We normally do a common exam with neighbouring schools and the last one we did, we got position 9 out of around 26 schools. Our aim is to be the academic giants of Malindi sub county when our current Class 6 will sit for their National exams in two years to come.
Before Covid, we used to take pupils for educational tours in April, participate in cultural festivals in August and sports and clubs in November. We're hoping to do the same because it is a great way of learning away from their classrooms.
Our school Motto is 'Hard work for a bright future through purposeful learning and play' and this is known and practised by every staff and pupil.